We help grappling athletes with injury rehab & programming from around the globe from our virtual Grapplers Performance clinic.

Frustrated to be injured? Stuck

on the sidelines? Are you plateauing while your friends are getting better?
We help you regain control of your body and get back to training how you like with our Proven 3-step Process. Find out how!
Try Our Starter Injury Guides for BJJ athletes
What our Patients are Saying...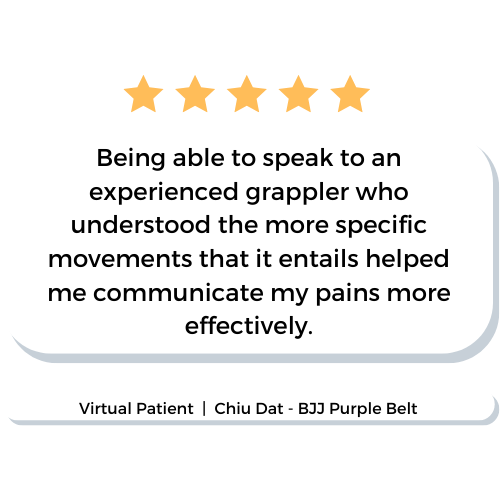 DALTON URRUTIA, MSC PT, HCPC, MCSP
As a collegiate national wrestler & BJJ competitor that struggled with misdiagnosed injuries & bad medical advice, it became my mission to specialize in grappling injuries to help keep people on the mat. Grappling athletes are a different breed of people, my favorite breed of people. Get help from a specialist that understands the demand of grappling.